They follow storms all over the country. They prey on vulnerable homeowners with property that has suffered hail damage or needs other storm damage repairs. They often leave a project half-finished or poorly done. Who are these so-called professionals?
Hail Chasers.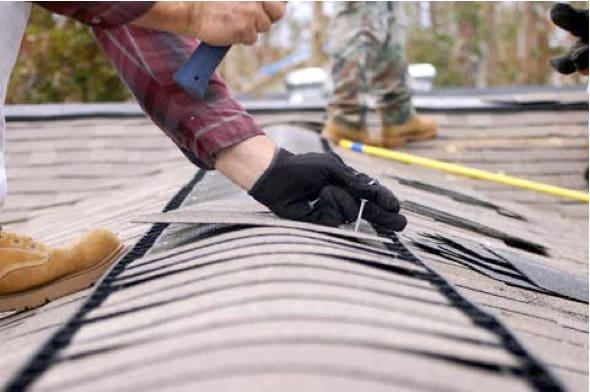 These scam artists have become increasingly common in Northeast Ohio recently. They often tell homeowners they can make storm damage repairs for less than the insurance company.  They push homeowners to sign a contract – one which forfeits all repair rights and insurance settlements to the predatory repair contractor. After they have complete control over the repairs project, hail chasers can use poor quality materials and leave owners with an inadequate repair that typically needs replacing.
How to Recognize a Hail Chaser?
Hail chasers are common, so it is important for homeowners to know some warning signs. Hail chasers frequently …
… go door-to-door after a damaging storm has passed through a neighborhood.
… pressure owners into signing a contract
… discuss ways to avoid paying the insurance deductible.
Protect Yourself
Ask for identification, recent local references, proof of insurance, manufacturer certifications, an IL Roofing License, and a Certificate of Liability/Workers Compensation. Legitimate contractors will be able to provide all proper documentation. Also, call the agent listed on the licenses to ensure their validity.
Hail Chasers often set up a temporary office, so visiting the contractor's office is a great way to verify their legitimacy. TIP: If they only list a P.O. Box, this is a huge warning sign.
Research the company through the Better Business Bureau
Do not pay for any repair up front. Legitimate contractors will accept payment after storm damage repairs are completed to the owner's satisfaction.
Do not give personal information, like insurance policy or social security numbers.